General Orthopedic Surgeons in Sarasota, Florida
General orthopedic or general orthopedics is a branch of medicine that focuses mainly on the coordinated and comprehensive treatment of different orthopedic conditions. Generally, orthopedic services aim at helping patients dealing with a variety of musculoskeletal problems get the best treatment and go back to their daily lives after that. 
Medical specialists who provide orthopedic care are orthopedic doctors or just orthopedists. Our physicians have spent several years undergoing extensive training in the care and treatment of patients with injuries and disorders that affect their bones, joints, and soft tissues such as muscles, tendons, and ligaments. 
Regardless of whether your orthopedic problem is about the spine, hip, knee, or another joint, our doctor for joints will offer the best orthopedic services to help you get back to your normal life soon. This is attributed to the fact that our orthopedists provide bone and joint orthopedic care that is already tailored to the anatomy and goals of every patient.
At Sforzo l Dillingham l Stewart Orthopedic + Sports Medicine, Florida, our board-certified general orthopedic surgeons are the most preferred in Florida and beyond. In addition, our specialty-trained Sarasota orthopedic surgeons are the most recognized experts in providing expert care and treatment of orthopedic conditions, orthopedic problems, and orthopedic diseases. 
Moreover, our fellowship-trained general orthopaedists are highly experienced in assessing, diagnosing, evaluating, and treating patients with muscle, joint, and bone problems. Some of our top orthopedic surgeons in Florida focus mainly on a subspecialty area of medicine, such as helping those who require shoulder, hand, spine, knee, or hip care. The rest may perform their duties as surgeons by performing critical surgical procedures involving orthopedic conditions. 
A perfect example is a hip or joint replacement. Yet, in many cases, our doctors list their orthopedic services as general surgery while others focus on nonsurgical care most of the time. 
In particular, our orthopedic doctors in Sarasota Fl. perform the ever technical reconstructive procedures, joint replacement orthopedic surgery, tumor resections, and a number of orthopedic treatments. Our main goal is to restore our patient's mobility, function, or quality of life in general.
When should People look for General Orthopedic Surgeons?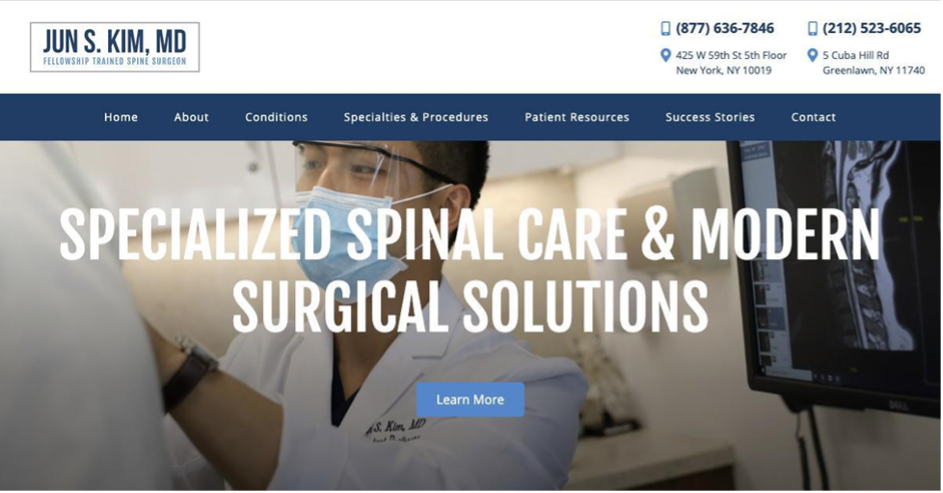 Orthopedic problems can lead to a variety of signs and symptoms. For that reason, you need to pay attention to all symptoms associated with orthopedic problems. 
Once you suspect that your symptoms are related to orthopedic diseases and other similar problems, you need to meet your doctor before the situation gets out of hand. Make sure to give your healthcare provider detailed information regarding your injuries, pain, or fractures (if any). 
Look for our best orthopedic surgeons in Florida if you notice any or all of these conditions:
Difficulty sleeping

Joint instability

Chronic pain

Pain that gets worse with time

Limited range of motion, particularly in your knee, hip, ankle, or other joints
These above-mentioned conditions are often linked to the following orthopedic problems:
Bunions

Arthritis

Fracture

Sprain

Tendonitis

Ligament damage

Plantar fasciitis

Sports-related injury

Deformity
Once our best orthopedic surgeons in Sarasota, Florida, have thoroughly assessed your orthopedic condition using state-of-the-art diagnostic medical equipment, they will work on your case to determine the course of treatment you deserve. 
Our experts will always consider starting your treatment with a non-surgical option before proceeding to surgery. In this sense, our nonsurgical treatment may include physical therapy, in-office orthobiologics, and medication.
Common Orthopedic Conditions We Treat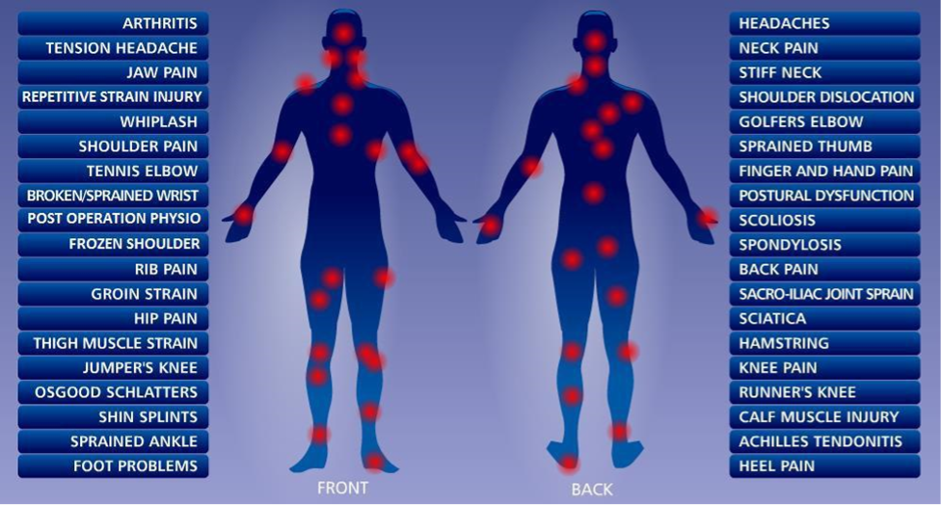 Here is a complete list of the common orthopedic conditions that our experienced and highly trained orthopedic doctors treat:
Arthritis

Bursitis 

Fractures 

Sprains and strains 

Tendonitis 

Nerve pain 

Neck pain 

Back pain 

Shoulder pain 

Elbow pain 

Hand and wrist pain 

Hip pain 

Knee pain 

Foot and ankle pain 

Sports injuries 

Work-related injuries
If you suspect that you have any of the above-listed orthopedic conditions, reach out to our best orthopedic surgeons in Sarasota, Florida, for treatment. 
Orthopedic Problems That Affect Bones, Joints, Ligaments, Tendons, and Muscles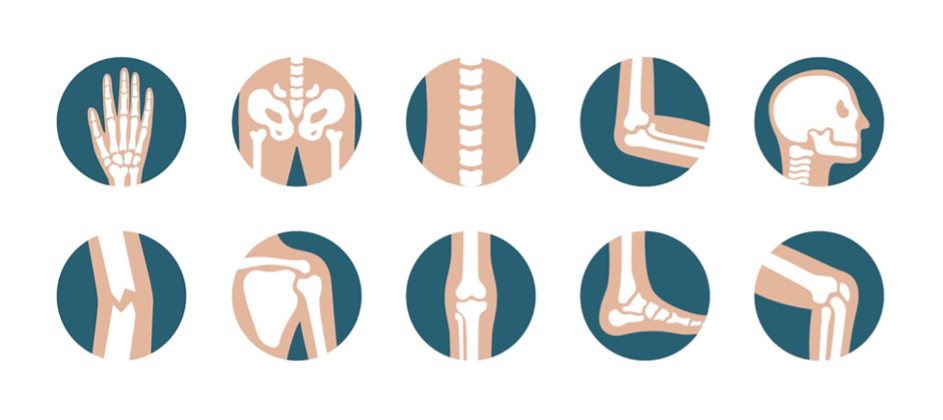 At Sforzo l Dillingham lStewart Orthopedics + Sports Medicine, we treat various problems associated with orthopedics. Top on our list of orthopedic conditions that our expert doctors handle are: 
Bone Problems:

These orthopedic disorders affect the bones, including osteoporosis, scoliosis, and fractures.

Joint Problems

: Another common orthopedic problem is joint condition. The most common joint disorders consist of osteoarthritis, rheumatoid arthritis, gout, and bursitis

Tendon Problems:

Tenosynovitis and tendonitis are two major orthopedic issues associated with tendons. Tenosynovitis is simply the inflammation of the lining that forms the tendon sheaths. On the other hand, Tendonitis is an inflammation of your tendon, commonly seen in fingers and wrists. 

Muscle Problems

: There are several causes of muscle problems. Some of these causes include overuse or injuries such as strains, sprains, tendinitis, or cramps. A genetic disorder like muscular dystrophy is yet another problem, not to mention cancers, inflammation(myositis), diseases of the nerves, infections, and certain medicines. In most cases, the real cause of muscle problems is unknown. But you can always reach out to a doctor specializing in muscles for diagnosis and treatment.
Common Orthopedic Problems that are Based on Body Parts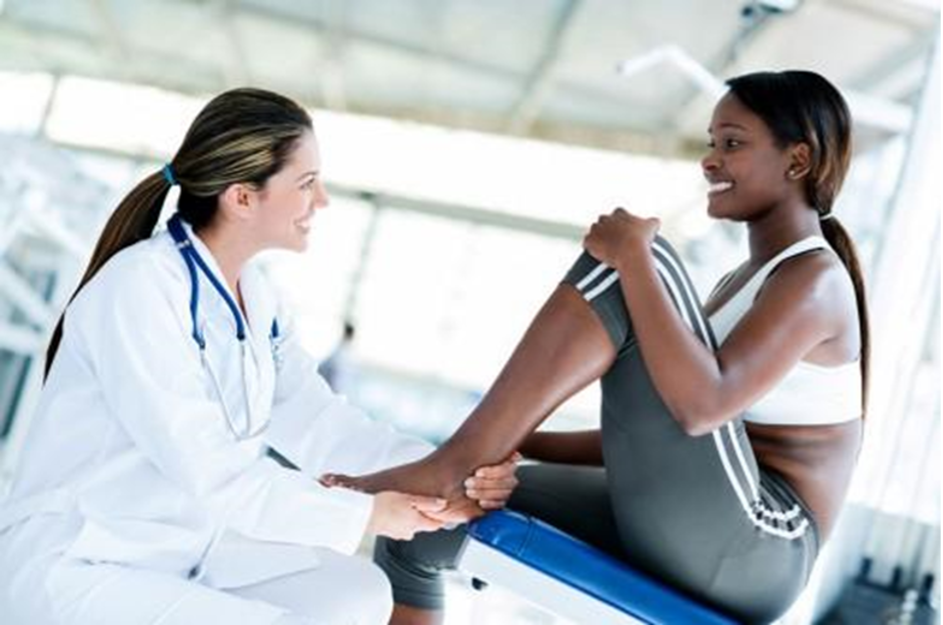 Foot and ankle

: Your foot and ankle are likely to develop orthopedic problems such as sprains, hammertoes, bunion, corn, heel spurs, fracture, pain, and Morton neuroma.

Wrist and Hands

: Hands can develop orthopedic problems such as arthritis, osteoarthritis, carpal tunnel syndrome, ganglion cysts, and tendon problems. 

Shoulders:

Your shoulders can experience orthopedic problems like shoulder dislocation, separation, bursitis, dislocation, impingement syndrome, tendinosis, rotator cuff tear, frozen shoulder or adhesive capsulitis, and fracture. 

Hips and thigh:

Examples of hip and thigh problems include femoral neck fracture and intertrochanteric hip fracture, 

Knee

: Possible orthopedic problems with the knee are strained or sprained knee ligaments and muscles, torn cartilage, torn ligaments, bursitis, tendonitis, and arthritis.

Elbow:

Lateral epicondylitis (tennis elbow), cubital tunnel syndrome, and medial epicondylitis (baseball or golfer's elbow)

Spine and neck:

Damage to the tendons, ligaments, muscles, nerves and spinal column are some of the orthopedic problems on the spine and neck.
Diagnose and Treatment of Orthopedics Problems  
X-rays

: This test makes images of your bones using electromagnetic energy beams

Bone scans:

The scanning test shows details of your fractured bones.

Computed tomography (CT) scan

: This is simply an imaging procedure that combines computer technology and X-rays to produce images of any part of your body.

Magnetic resonance imaging (MRI) scan

: MRI uses a computer and large magnets to provide detailed images of structures and organs within your body. 

Arthrogram (joint x-ray):

This test is a type of imaging procedure that orthopedic surgeons use to help reveal hard-to-find problems within your joints.
Treatments for Orthopedics Problems 
Surgical Treatments for Orthopedic Problems
Our general orthopedic surgeons perform the following surgical treatments for orthopedic problems:
Amputation

Arthroscopic surgeries

Bunionectomy and hammertoe repair

Cartilage repair or resurfacing procedures

Cartilage surgery on the knee

Fracture care

Joint fusion

Arthroplasty or joint replacements

Ligament reconstructions

Repair of torn ligaments and tendons

Spine surgery, including discectomy, laminectomy, foraminotomy, and spinal fusion
Non-Surgical Treatments of Orthopedic Problems
On the other hand, our best orthopedic surgeons in Sarasota, Florida, perform these helpful non-surgical treatments of orthopedic problems:
Minimally invasive surgery

Advanced external fixation

Use of bone graft substitutes and bone-fusing protein
Why Choose Sforzo?

Our general orthopedic surgeons provide unparalleled expertise in sports injuries, fracture care, bursitis, arthritis, joint replacement, carpal tunnel syndrome, and many other orthopedic problems. They also offer the latest and most innovative medical and surgical treatment using state-of-the-art equipment. 
Our bone and joint orthopedic specialists help patients eliminate the need to undergo surgery by providing regenerative treatment options. 
Our team of the best orthopedic specialized doctors treats all orthopedic problems for patients in Sarasota and Florida. This team comprises. Christopher R. Sforzo, Dr. Christopher L. Dillingham, Dr. Charles E. Stewart, and Dr. Philip A. Meinhardt. 
All these are board-certified and fellowship-trained orthopedic surgeons specializing in knee, ankle, and hip treatment. Visit  Sforzo | Dillingham | Stewart Orthopedics + Sports Medicine to make an appointment with one of our top orthopedic surgeons today.
Final Thought
Our general orthopedists will most likely evaluate, diagnose, treat, and even manage your orthopedic conditions and degenerative diseases such as arthritis. Alternatively, these bone doctor specialists work hand in hand with patients with fractures or in need of different types of orthopedic surgery.