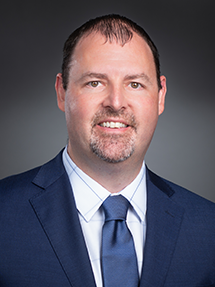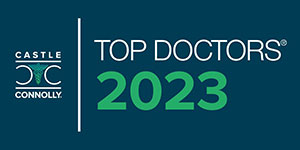 Philip A. Meinhardt, M.D. is a board certified orthopedic surgeon and fellowship trained spine surgeon. He specializes in adult spinal surgeries including reconstruction of spinal deformities, minimally invasive/microscopic spinal procedures, decompression, spinal instrumentation, fusion procedures and microscopic cervical disc replacements.
Additionally, Dr. Meinhardt offers the latest in biologic regenerative medicine injections and regenerative treatments helping many patients eliminate the need for surgery.
Dr. Meinhardt has medical appointments and admitting privileges at many local medical facilities, including Sarasota Memorial Hospital, Doctors Hospital of Sarasota, Advanced Surgery Center, Lakewood Ranch Medical Center, IMG (Intercoastal Medical Group), Ambulatory Surgical Center, and Doctors SameDay Surgical Center.
Dr. Meinhardt earned his Bachelor of Science degree in Biology from the University of South Florida. He received his medical degree from the University of South Florida College of Medicine. His internship and residency in general orthopedics and trauma care were completed at Orlando Regional Medical Center in Orlando, Florida. Considered one of the best and busiest trauma centers in the United States, ORMC exposes their physicians to the highest level of complexity in orthopedic care. Dr. Meinhardt obtained his orthopedic fellowship at OrthoCarolina Spine Fellowship in Charlotte, North Carolina. This is considered one of the top spine fellowships in the country.
For the past eight years, he practiced as a highly respected spine surgeon at the prestigious Jewett Orthopedic Clinic in Orlando, Florida before moving back to the west coast of Florida where he was raised.
Dr. Meinhardt's commitment to helping others motivated him to participate in several volunteer experiences, where he utilized his surgical expertise. In Ethiopia, he started the Ethiopia project in association with Conscience International, performing surgery for patients with severe spinal deformities and training local surgeons over 10 years. In Haiti, just seven days after the Haitian earthquake, he performed fracture and wound care for hundreds of injured patients. Then in 2017 he flew to Erbil, Iraq treating refugees fleeing ISIS.
He and his wife Angie have 3 children, Aubrey 7, Gabriella 6, and Aaron 2. Angie is a graduate of the University of Central Florida with a master's degree in Nursing, ARNP and is a nurse practitioner. Dr. Meinhardt enjoys spending time with his family, traveling, great food, art, volunteer work, and outdoor activities.