Physical and Occupational Therapy
What is Physical Therapy?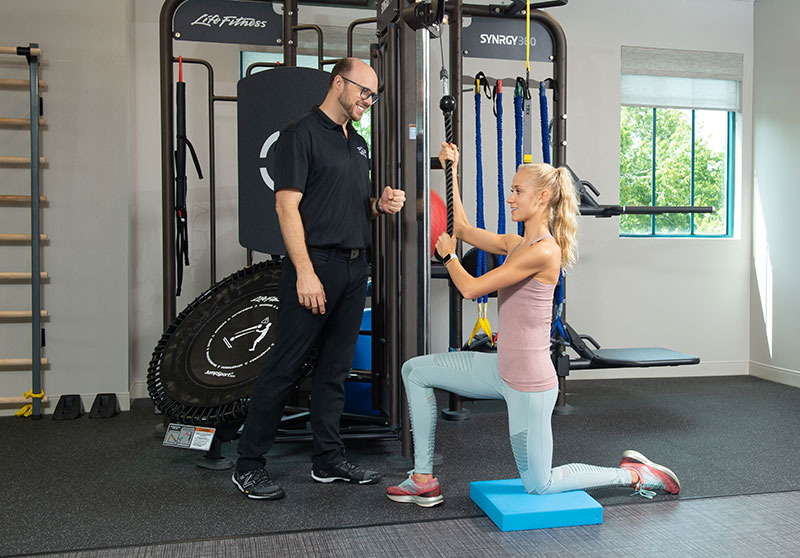 Also known as PT, physical therapy or physiotherapy is the type of  one on one care that aims at easing pain and improving function.  Physical therapy services also help you move, get stronger, and have a fulfilling life.  PT can help relieve your pain, improve movement, enhance your ability to perform certain tasks, improve your balance to prevent falls, recover from a sports injury, prevent disability, or help you eliminate the need for surgery.
Why Choose Physical Therapy?
Physical therapy is an excellent way to improve your ability to perform the activies you need and want in your life.  PT can help you recover quickly from injuries or other health conditions. With physical therapy, trained professionals will assess your condition, evaluate any abnormal physical function, collaborate with the patients and treat any disability caused by physical injuries or trauma.  PT also aims to prevent further disability and injury to encourage you to lead a normal lifestyle.
At Sforzo l Dillingham l Stewart Orthopedics + Sports Medicine, we may include physical therapy as a treatment for various conditions.  We also use a variety of specialized services within the physical therapy scope of practice to determine the best care for each of our patients, including general orthopedic, geriatric, and vestibular conditions.
Anyone, regardless of their age, can benefit from physical therapy.  Select physical therapy to enable you to recover quickly and efficiently from an injury, health condition, or trauma.
Physical Therapy Services Provided
Physical therapy evaluations: 
Our PTs select the correct evaluation techniques and information such as your medical history, examination, clinical decision-making, and clinical presentation.  This provides a clear picture of a patient's difficulties, pain, and goals.  This allows for teamwork with the patient and medical team to create a plan of how to best improve your condition.
Treatment of Traumatic Injury: 
Through physical therapy, we can treat various traumatic injuries that may be treated with or without surgery.  This may include the back, neck, hip, shoulder, knee, elbow, ankle, wrist, hand, or feet.  This therapy aims at restoring function and improving confidence with returning to normal activity.
"Prehab" Before Surgery: 
Our experienced physical therapists perform "pre-habilitation" before you undergo specific surgeries. These sessions prepare our patients for surgery by providing education, performing measurements, answering questions, and helping outline expectations and safety.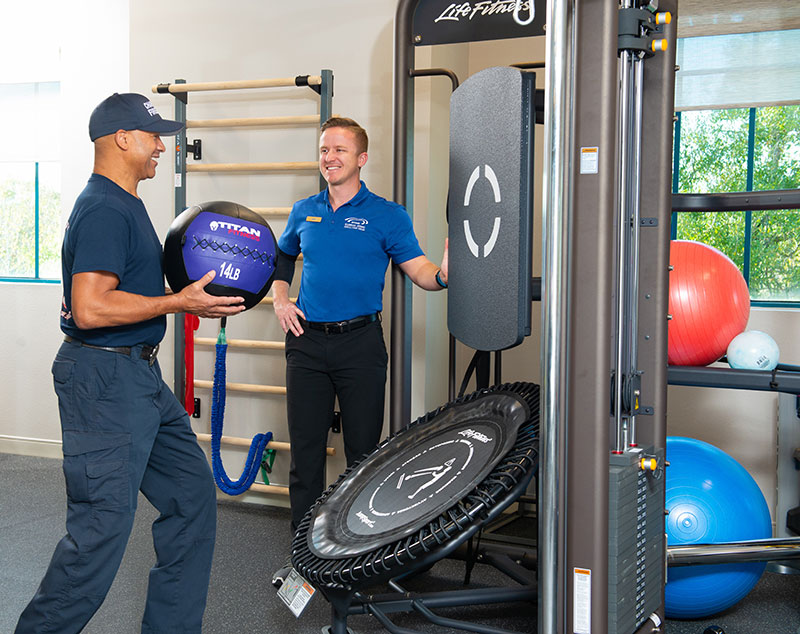 Treatment Following Surgery: 
Our PTs will then encourage your participation in therapy following the successful surgery of a shoulder, hip, or knee to speed your recovery and safely return you to activity.
Treatment for Other Surgeries: 
Our PTs specialize in rehabilitation following all of the complex surgeries that our physicians perform to encourage the best and safest recovery possible.  This may include scar tissue management, edema (swelling) control, and following appropriate protocols to allow for the best healing.
Treatment for Joint, Back, or Neck Pain: 
PT may involve multiple treatment options in order for our PTs to address pain, movement, and your environment.  Your experienced PTs will work with you to determine the best treatments and approaches to incorporate to manage your pain and improve your function.
Postural Analysis: 
Therapists will examine how you sit, stand, and perform other activities to decrease risk of injury and decrease existing pain.
Gait Analysis: 
Therapists will examine how you walk with or without an assistive device or running.  They may recommend changes or how to improve these movements.
Manual therapy: 
Our PTs are highly trained in multiple manual therapy techniques, including soft tissue mobilization, trigger point release, instrument-assisted soft tissue mobilization (IASTM), and cupping.  This can be used to assess tissue quality, decrease pain, and improve range of motion.
Therapeutic Exercises: 
Therapists specialize in addressing strength, ROM, and functional limitations by designing exercise prescriptions and plans.  These plans are provided to patients so they become self-sufficient in their own progress.
Modalities: 
Other interventions such as electrical stimulation, ultrasound, ice packs, or moist heat packs can improve conditions if used in conjunction with other skilled techniques.
Common Orthopedic Conditions We Treat Using Physical Therapy at Sforzo l Dillingham l Stewart Orthopedic + Sports Medicine
Musculoskeletal injuries of bones, muscles, fascia, ligaments, and tendons
Joint replacements
Rotator cuff repairs
Joint pain
Soft tissue injuries
Sprains and strains
Bursitis
Tendonitis
Fractures
Sports-related injuries
Weakness or loss of motion
Work-related injuries
Chronic pain
Body misalignment, scoliosis, spinal dysfunctions
Arthritis
Balance disorders

Why Choose Sforzo l Dillingham l Stewart Orthopedics + Sports Medicine
"Sforzo l Dillingham l Stewart Orthopedics + Sports Medicine is everything healthcare should be," according to Dr. Christopher Sforzo. "That is exactly what you need to look forward to whenever you visit this practice for your orthopedic and sports medicine needs."
Our team of dedicated physicians, physician assistants, nurses, physical therapists, and physical therapy assistants can treat your sports and orthopedic conditions with the highest levels of collaboration and teamwork.  Christoper R. Sforzo, MD, Christopher L. Dillingham, MD, Charles F. Stewart, MD, and Philip A. Meinhardt, MD are the physicians who will prescribe the physical therapy with the in-house and carefully curated physical therapy team.  To make an appointment with our physicians and physical therapists in Sarasota, Florida, visit Sforzo | Dillingham | Stewart Orthopedics + Sports Medicine.