RADIESSE® for the Hands
Turn back the hands of time.
Many people wonder how to get rid of hand wrinkles. Now you can improve the appearance of your aging hands with RADIESSE — the only dermal filler proven to immediately restore volume loss in the back of the hands for smooth, natural-looking results that won't give away your age. At Sforzo • Dillingham • Stewart Orthopedics, all RADIESSE treatments are performed by our Board Certified Hand Surgeons.
RADIESSE is the first and only filler deemed safe and effective by the FDA to correct lost volume in hands.
RADIESSE® can enhance the appearance of hands by:
Restoring Lost Volume
Minimizing the Visibility of Veins & Tendons
Providing a Smooth Natural Result
Immediate results that last
The unique RADIESSE formula provides lift in the areas below deep wrinkles and folds, diminishing their appearance for a more refreshed look.
Before RADIESSE®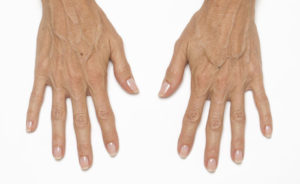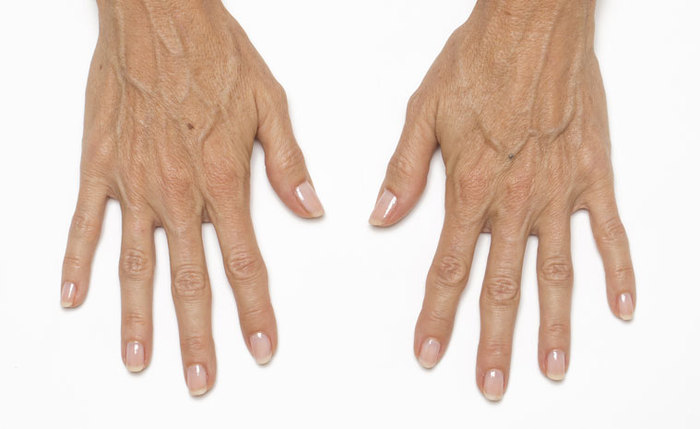 After RADIESSE®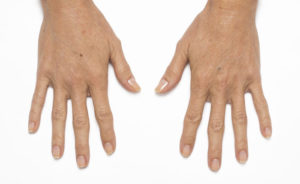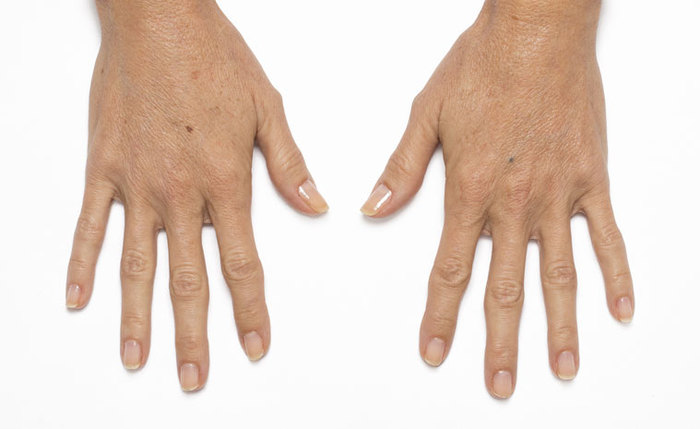 The hand and facial filler work to add volume under the skin, and over time, the benefits of RADIESSE continue by stimulating your body's own natural collagen.
Helps restore a more youthful appearance to hands
Quick, in-office treatment
Reduces the appearance of tendons and veins
Delivers smooth, natural-looking results that last up to a year in most patients.
Who should not use RADIESSE® or RADIESSE® (+)
You should not use RADIESSE or RADIESSE (+) if you have an allergy to any component of the product, if you have a history of severe allergies if you have a bleeding disorder if you are pregnant or breastfeeding. You should not use RADIESSE if you have an allergy to lidocaine or medicines like it.
What is the most important information I should know about RADIESSE® or RADIESSE® (+)?
One of the risks of using these products is unintentional injection into a blood vessel. The chances of this happening are very small, but if it does happen, complications can be serious and may be permanent. These complications, which have been reported for facial injections, can include vision abnormalities, blindness, stroke, temporary scabs, or permanent scarring of the skin. if you have changes in your vision, signs of a stroke (including sudden difficulty speaking, numbness or weakness in your face, arms, or legs, difficulty walking, face drooping, severe headache, dizziness, or confusion) white appearance of the skin, or unusual pain during or shortly after treatment, you should notify your healthcare practitioner immediately.
*Important: For full safety information, please visit www.radiesse.com or call us at 941.378.5100