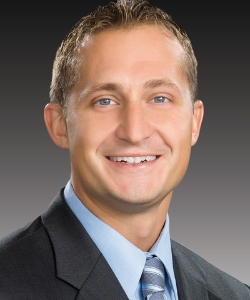 About Christopher L. Dillingham, M.D.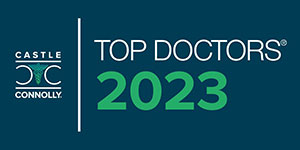 Christopher L. Dillingham, M.D. is a board certified orthopedic surgeon and fellowship trained in hand, shoulder, and arm surgery. He specializes in the treatment of problems with rotator cuff disorders, carpal tunnel syndrome and nerve injury, joint replacement, arthritis surgery, fracture repair, foot and ankle disorders and tendon repair. He is an expert and considered a leader in performing, the technically difficult, total reverse shoulder surgery. Using minimally invasive surgical techniques, he performs procedures including arthroscopic surgery of the shoulder, elbow and wrist, and endoscopic carpal tunnel surgery. Recognized as a leader in the field of orthopedics, Dr. Dillingham has earned an invitation to the American Orthopedic Association Leadership Forum (AOA).
Dr. Dillingham has medical appointments and admitting privileges at many local medical facilities, including Sarasota Memorial Hospital, Doctors Hospital, Lakewood Ranch Medical Center, IMG (Intercoastal Medical Group) Ambulatory Surgery Center, Advanced Surgery Center, Doctors SameDay Surgical Center, and Gulf Coast Surgery Center.
He is an Indiana native and attended Purdue University as an undergraduate, earning a Bachelor of Science Degree with Distinguished Honors. He completed medical school at Indiana University and was inducted into the institution's prestigious Alpha Omega Alpha Honor Society. Dr. Dillingham performed his orthopedic internship and residency at the Greenville Hospital System in South Carolina and a one-year fellowship in Hand, Shoulder, and Arm Surgery at the University of Florida/Shands Hospital in Gainesville, Florida. Dr. Dillingham received specialty training and state-of-the-art expertise in the treatment of shoulder arthritis, including both traditional and reverse shoulder replacement.
Chosen by his surgical colleagues, Dr. Dillingham was honored to accept the position of Vice Chief of Surgery at Doctors Hospital.
Dr. Dillingham's compassion for helping others extends beyond his medical practice and into the community.
Dr. Dillingham lives in the Lakewood Ranch area with his wife Michele, and three children Collin, Julia and Evan.  Michele is also a graduate of Purdue University and is an accomplished Dietician. In his spare time he enjoys playing basketball, running, fishing, and coaching his children's sports teams.