Whenever you injure yourself, your body tries to heal itself. Your body has the capacity and ability to heal itself. The healing process starts inside and proceeds outside. This strange phenomenon leads us to regenerative medicine. 
Also known as "orthobiologics", regenerative medicine is rapidly gaining popularity in the medical world.  As a result, medical experts are searching for strategies and therapies in this fairly new field of medicine. Their research is based solely on similar strategies and mechanisms that your body uses to heal itself. In this article, you are going to learn more about how regenerative injection therapy works, conditions healed by regenerative medicine stem cells, and its benefits.   
What Is Regenerative Medicine?
Regenerative medicine has grown in popularity in the last few decades.  This was the period when tissue engineering became the top choice for stem cell research. It was also the time when a procedure like skin grafting was being used in various medical applications. 
The main idea behind regenerative medicine is to help replace or simply reboot tissues and organs damaged due to injury, age, diseases, or other problems. As a matter of fact, medical practitioners are turning to regenerative medicine in large numbers as a way of finding a quick solution to the treatment of symptoms of different types of conditions instead of using medication and procedures. 
How will Regenerative Medicine help Treat Your Body Problems?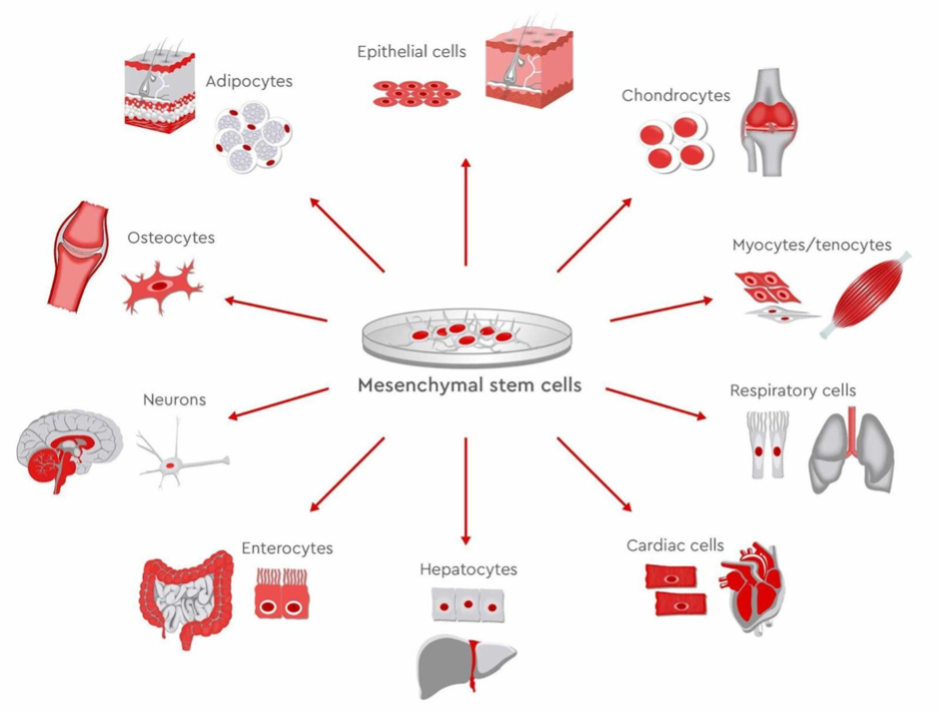 Regenerative medicine is a process that replaces or regenerates human cells, organs, or tissues. This medical procedure helps restore the normal function of damaged, injured, or diseased body parts. It stimulates your body's repair capacity to heal damaged organs and tissues. 
For instance, stem cell regeneration therapy can be used to replace or repair damaged heart cells. Scientists grow specialized stem cells in a laboratory in preparation for regenerative cell therapy. 
These cells can be instructed to replicate certain types of body cells, especially those found in the blood, nerves, or heart. That is why this cellular regeneration therapy is widely used to treat heart diseases. However, several forms of regenerative medicine research are underway to establish if they can help treat a number of health conditions that affect millions of people today.
Common Body Pain Conditions we Treat using Regenerative Medicine  
We may use regenerative medicine or regenerative medicine injections to treat various conditions such as:
Degenerative joint disease

Tendinopathy (tendon injury)

Partial or full tendon tears

Osteoarthritis

Ligament tears/sprains

Muscle strains

Myofascial pain

Degenerative disc disease in your lumbar spine

Pain in the facet joint (the joints connecting the bones of the spine)

Pain in the sacroiliac joint (the joint connecting your lower back to your pelvis)
Types of  Regenerative Medicine Treatment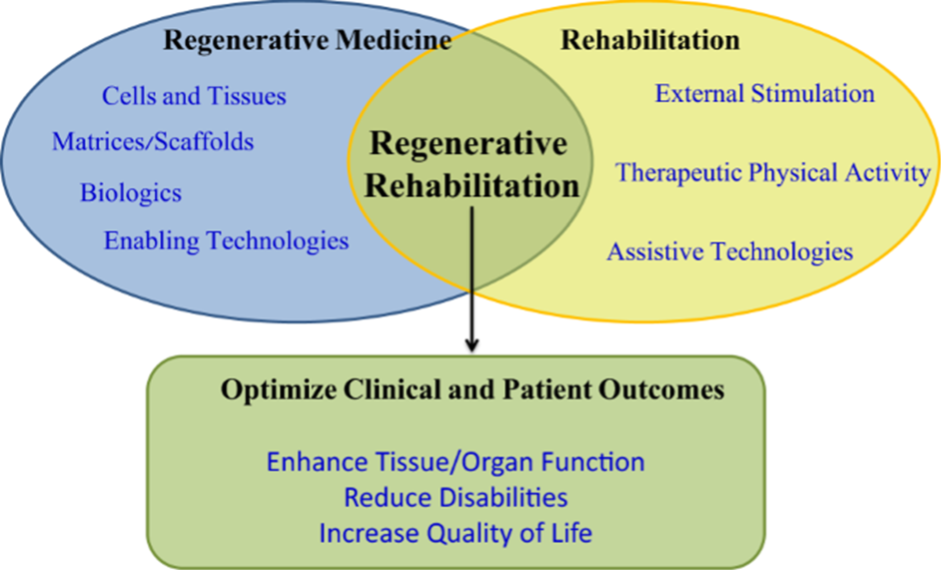 Benefits of Regenerative Medicine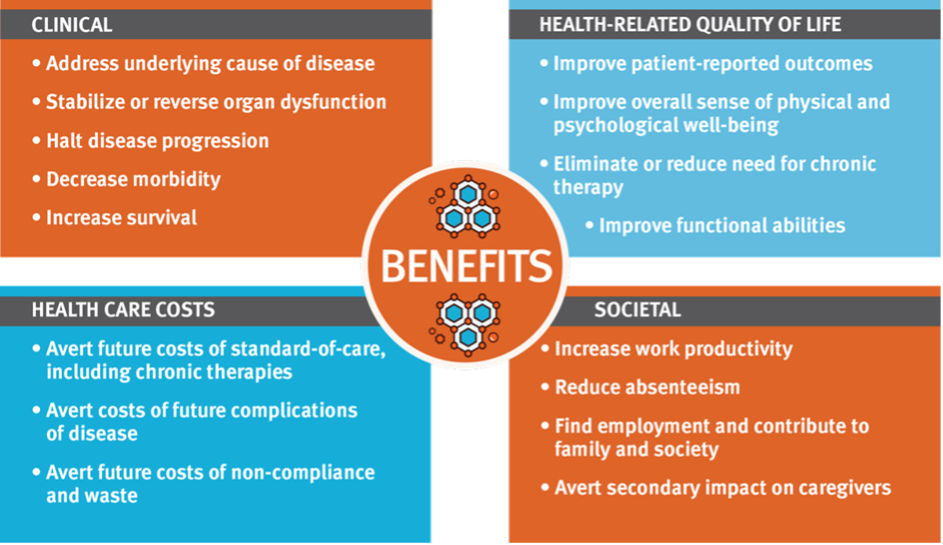 Regenerative medicine options such as regenerative injection therapy, regenerative orthopedic medicine, and cellular regeneration technique play a significant role in the treatment of various symptoms. At the same time, this regeneration cell therapy treats your body from the real source of injury or damage using your body's healing growth factors. These growth factors can heal damaged tissues, ligaments, tendons, cartilage, bones, and spinal discs. 
In general, regenerative medicine offers the following benefits:
Treats sports injuries

Takes care of degenerative conditions

Handles a full spectrum of orthopedic conditions

Reduces pain 

Increases mobility in your joints
Why Choose Sforzo l Dillingham l Stewart Orthopedics + Sports Medicine?
At Sforzo l Dillingham l Stewart Orthopedics + Sports Medicine, our regenerative specialists offer the highest level of expertise in different types of regenerative medicine, safety, and care to all patients. As a top-ranked medical practice in Sarasota, Florida, Sforzo l Dillingham l Stewart Orthopedics+Sports Medicine give you access to world-class, seamless, and extensive care throughout your regenerative treatment. 
We are committed to promoting long-term, reliable, and affordable mental and physical health solutions to all types of patients. A quick Google search for "stem cell injections near me" or "stem cell therapy for knees near me" will give you access to our numerous services. So choose Sforzo l Dillingham l Stewart Orthopedics + Sports Medicine and get the best medical care in regenerative medicine treatment from our top regenerative medicine doctors. 
Our Team of Best Regenerative Medicine specialized Doctors Treat all Orthopedics Problems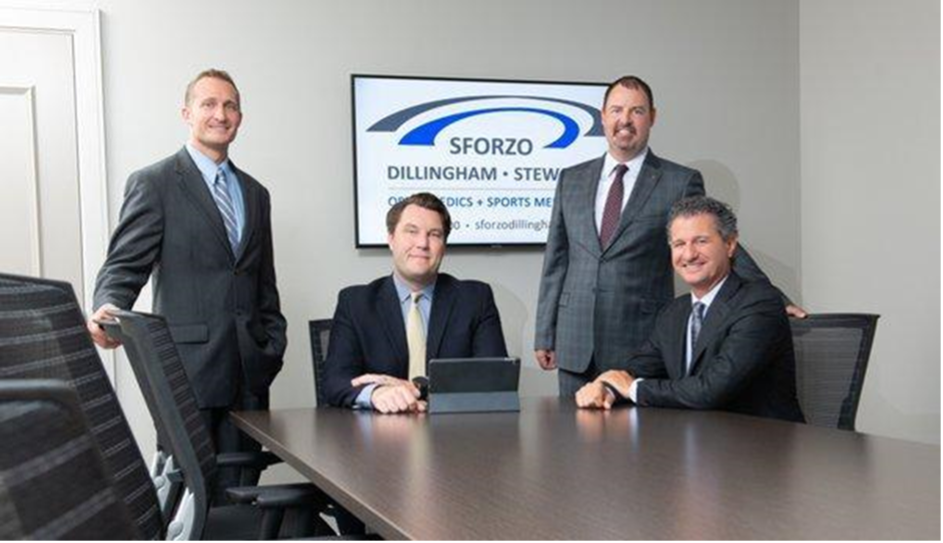 From degenerative conditions to sports injuries, we treat a wide range of orthopedic conditions using regenerative treatments. Our highly experienced and professional orthopedic doctors will take their time to evaluate, examine and diagnose your condition using the state-of-the-art medical equipment at our facilities. 
After that, they will decide on the most appropriate treatment option for your condition. After all, our main goal and objectives are to help relieve your pain, increase your mobility and get you back to your normal lifestyle in a short time. 
Schedule your appointment today and meet Dr.Christopher R. Sforzo, Dr. Christopher L. Dillingham, Dr. Charles E.Stewart, and Dr. Philip  A. Meinhardt. Our doctors are board-certified orthopedic surgeons and fellowship-trained to handle a variety of orthopedic problems. The doctors specialize in hand, arm, and shoulder surgery,  rotator cuff disorders, nerve injury, carpal tunnel syndrome, arthritis surgery, foot and ankle repair, tendon repair, and joint replacement.   
To make an appointment with our regenerative medicine specialists in Sarasota, Florida, call:
Phone:941.378.5100
Fax:941.378.2805
Final Thought
Regenerative medicine includes cell therapies, gene therapies, and tissue-engineered products. All these options are designed primarily to repair, replace, augment or regenerate organs, genes, cells, tissues, and metabolic processes in your body. This new field of medicine aims at altering the current practice of medicine. It does so by treating the root cause of disorders. Visit www.sforzodillingham.com today to learn more about different types of regenerative medicine, engage our regenerative medicine specialists, or find the best regenerative medicine treatment.